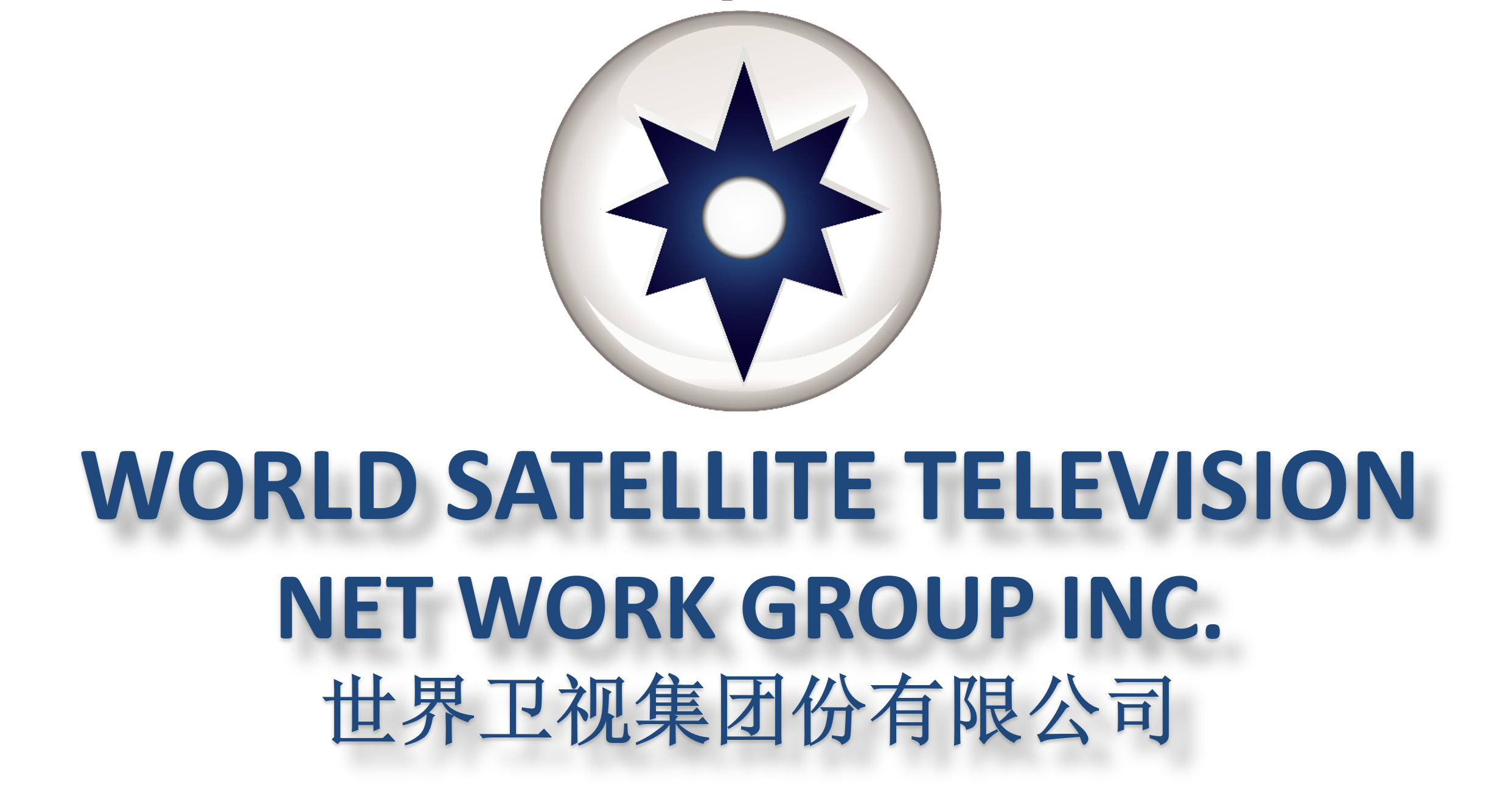 228 PARK AVE S, #70458 NEW YORK, NY10003 USA T:+16468108755 F:+16468109277
BUSINESS SEPARATE FUNCTION
业务功能划分

World Satellite Television Network Group is the World Government Foundation investment and management of World Television, United Nations Television in each regional and national branches organization.
United Nations Television Television is under a system opration,generaly UNTV is programs unit converning report UN and countries news, it self not have hardware, and hardwre is via Word Satellite Television Network (WSTVN), so UNTV just via WSTVN-1channel broadcasting,and same WTV is just programs unit, it via WSTVN-2 channel to WSTVN-10 channel broadcasting. finance resource via World United Equity Exchange Corpreation accept governments and foundations join. public relations via World Famous Brand Association & World Brand Associaiton.
Fund,programs,hardware,public relations separapet function.
World Television (China) co., Ltd. is the Asia-pacific subsidiary of World Television Network Group, World Television and United Nations Television in Hong Kong.
世界卫视集团是世界政府基金会投资和管理世界电视台、联合国电视台及各地区和各国分支的组织。
联合国电视台是在一个系统下运作的,总的来说联合国电视台是提供联合国和各国政府新闻报道的节目运营单位,它自身没有硬件设施,硬件设施是基于世界卫视集团提供,所以世界卫视-1频道即是播出联合国电视台的内容,同样的世界电视台也是节目运营单位,世界卫视-2至世界卫视-10频道播出世界电视台的节目。财务资源来源于世界联合股权交易所从政府和基金接受的投资,公共关系由世界名牌协会和世界品牌协会运作。
资金、节目、硬件、公共关系分项管理。
世界卫视(中国)股份有限公司是世界卫视集团、世界电视台、联合国电视台在香港的亚太地区子公司。
WORLD GOVERNMENT FOUNDATION HEADERQUTER AND GLOBAL BUSINESS
世界政府基金会总部和全球业务
World Government:

(within the framework of the World Government Foundation)


World Security Council\World Government Security Council:

(within the framework of the World Government Foundation)

World Yuan:



World Government Foundation:
World Government Fund:


(Sovereign Fund Projects of Various Countries)


Wold Fund

(Direct investment in global projects)

World Trust Group

(Head Office)

(National Sovereign Funds and Sovereign Assets Trust, Treasury Trust, Currency Trust,Charitable Trust)

(Investment Banking and Financial Products trust, Equity and Debt trust)

(Global Family Trust.)

(Global Trust Cooperation)

World Net Group:


World Satellite Television Network Group:


World Television Global Satellite Network:
World Television Group Chinese Channel)

World Satellite Television:



World Satellite Television:


(Board of Directors, Investment relations, listing Business)


World Satellite Television:


(Country, region, organization branch)

World Satellite Television Chinese Chennel:

(CN.WSTV.LTD CN.WTV.LTD CN.UNTV.LTD)

World Satellite Television (China) Co., Ltd. :

World Television:


United Nations Television:



United Nations Television:

United Nations Satellite Television:

United Nations Television:


World United Equity Exchange (WUEE) :



World United Equity Exchange (WUEE) wuee.co

Word Equity Exchange:

World Equity Exchange (trading platform) :


World Famous Brand Association:




(China Affairs)


World Exhibition CO.,Ltd

World Brand Forum:

World Brand Association:

World Brand Fund:

(within the common framework of World FamousBrand Association and World Brand Association Special Fund, Hengjie Award-Annual World Top Brand)

World Airlines Group Inc.:


World Airline:

(Investment Relations)

World Airline:

(Customers Service and Business)

World Airlines (China) Limited

World Airlines (Hainan) Co.Ltd
世界政府网:
(世界政府基金会框架内)
世界安全理事会、世界政府安全理事会:
(世界政府基金会框架内)
世界元 :
(世界政府基金会框架内世界元储备局、世界元数字货币)
世界政府基金会:
(基金会总部、国际政治和法律)
世界政府基金会 :
www.wgf.ltd
(各国主权基金项目)
世界基金
(全球性项目直接投资)
世界信托集团
(总部)
(国家主权基金和主权资产信托、国债信托、货币信托、公益信托)
(投资银行和金融产品信托、股权和债权信托)
(全球家族信托)
(全球信托合作)
世界网集团:
(世界政府基金会世界网专项基金、世界网集团有限公司)
世界卫视集团:
www.wstvn.com
(世界卫视集团总部)
世界卫视全球卫星网:
www.wstvn.net
(高轨卫星网、地面互联网、低轨卫星移动互联网)
世界卫视:
www.wstv.in
(全球节目规划和内容)
世界卫视:
www.wstv.ltd
(董事局、投资关系、上市业务)
世界卫视:
www.wstv.co
(国别、地区,组织分支)
世界卫视集团中文台:
(CN.WSTV.LTD CN.WTV.LTD CN.UNTV.LTD)
世界卫视(中国)股份有限公司:
世界电视台:
联合国电视台:
www.untv.in
(节目)
联合国电视台:
www.untv.ltd
(董事局和投资关系)
联合国卫视:
(卫星和网络业务)

联合国电视台股份有限公司:
www.unstvn.com
(行政和经营)
世界联合股权交易所(世交所):
www.wuee.ltd
(董事局和投资关系)
世界联合股权交易所(世交所)
www.wuee.co
(各洲、大国、地区)
世界联合股权交易所(世交所):
www.wee.ltd
(直属专业交易所、成员交易所)
世界股权交易所(交易平台):
www.wuee.net
(世界所框架内)
世界名牌协会:
世界名牌协会:
www.wfba.org.cn
(中国事务)
万邦会展有限公司
世界名牌论坛:
www.worldbrandforum.org
(世界名牌论坛、博览会、博物馆、年鉴、杂志、沙龙、世界名牌排行榜) 
世界品牌协会:
www.worldbrandassociation.org    
世界品牌基金:
www.worldbrandfund.org
(世界名牌协会、世界品牌协会共同框架内专项基金,恒杰奖-年度世界名牌)
世界航空集团股份有限公司:
www.wag.ltd
(世界政府基金会航空、航天基金) 
世界航空 :
www.worldairline.ltd
(投资关系)
世界航空
(客服和业务)
世界航空(中国)股份有限公司)
世航(海南)航空有限公司